Villnöss Valley
Mountain/ Valley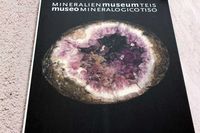 Teiser balls
The Villnöss Valley (Val di Funes)
Green and pleasant Dolomite valley
The Villnöss Valley presents itself in a very quiet, lush and natural way. Dominated by the mountain range of the Geislerspitzen (Odle) it is also one of the most imposing mountain valleys of the Dolomites. You can reach the rural and still very original valley via the Eisack Valley. Apart from a few hotels and a quaint farm holiday atmosphere, tourism hasn't yet become a very strong sector in the Villnöss Valley. The people in the valley still live off of agriculture and the few tourists in the valley. But the inconspicuous Dolomite valley is also home to the world-famous mountaineer Reinhold Messner, who was born here and learned mountain climbing on the Sass Rigais, the highest peak of the Geislerspitzen.
Attractions in the Villnöss Valley
The small towns in the Villnöss Valley offer fewer attractions to the visitors – this valley, like many others, lives off of the scenery of the Dolomites and its beauty. Not far from the village of St. Peter in the chapel of St. Valentine in Pradell you can see a beautiful late medieval altarpiece. Its paintings show scenes from the life of St. Valentine. On the outer wall of the chapel is one of the most beautiful Christopher frescoes in South Tyrol. The church of St. Johann in Ranui in the village of St. Magdalena is also worth a visit. Its beautiful onion tower and the splendid panorama with the Geislerspitzen in the background make for a wonderful photo.
The Teiser balls from of the Villnöss Valley are known around the world. They are stone balls with a cavity that is filled with amethyst, agate or quartz crystals. Those not fortunate enough to come across these crystals in their travels can always admire the unique natural beauty in the Mineral museum in Teis.