Pinacoteca Nazionale di Bologna
Museum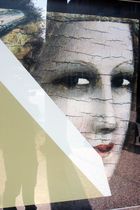 Art collection
Pinacoteca Nazionale di Bologna
Wandering through the city's school of painting
Bologna's school of painting produced a series of great works. At the same time the city served (and still serves) as an inspiration for artists from all over Italy, even beyond its borders. Pinacoteca Nazionale di Bologna, which has found accommodation in a former Jesuit monastery, is dedicated to all of them. 30 halls showcase the development of Bolognese painting from Gothic to the baroque. The oldest paintings and frescoes date back to the 14th century. Among the best-known artists from the city's school of painting exhibited here are Guido Reni and Guercino.
Famous names with ties to Bologna
Bologna isn't just home of renowned artists, it also proved to be inspiring for small and large masterpieces created far beyond the city borders. Takes on city motifs and remittance works can also be found in the Pinacoteca. Some of the most famous works exhibited are Raphael's "The Ecstasy of St. Cecilia" from 1513 and a commanding polyptych by Giotto dating back to around 1330 depicting a Madonna with child.
Opening hours
Monday | closed
Tuesday 09:00-19:00 |
Wednesday 09:00-19:00 |
Thursday 09:00-19:00 |
Friday 09:00-19:00 |
Saturday 09:00-19:00 |
Sunday 13:30-19:00 |